Excalibur : Sword of Kings
Classic Adventurer Issue 7 - Interview With Original Authors
---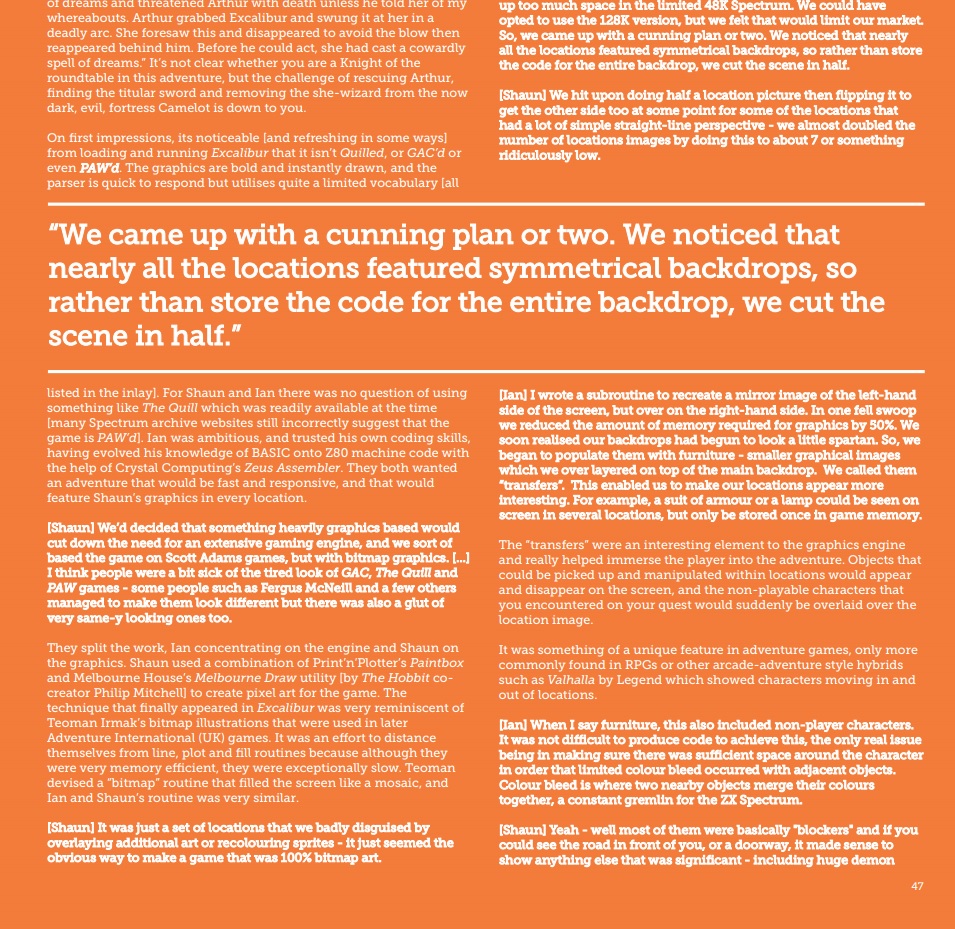 Mark Hardisty recently wrote a very interesting feature on "Excalibur:Sword of Kings" for his excellent Classic Adventurer bookazine series, and produced some stunning accompanying art alongside.
Issue 7 contains interviews with the original authors of the game, Ian Smith and Shaun McClure, and also features a larger article on the superb retro artwork of Shaun as well as other interesting articles on other wonderful authors.
The remake is featured slightly, but the focus is on the original game, as well it should be.
Printed copies are available to purchase but Mark generously provides FREE PDF versions of all issues (so far), the 7th of which features Excalibur.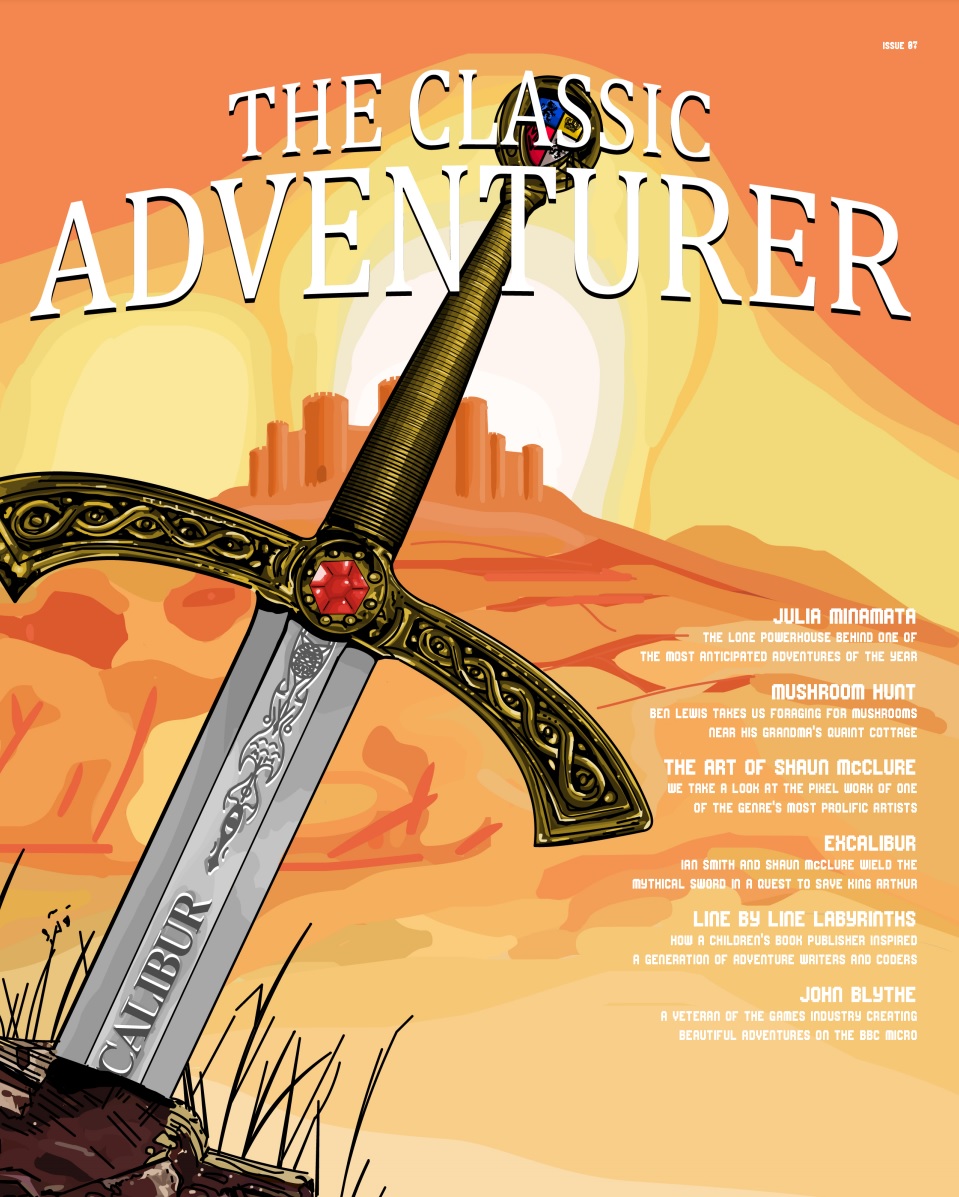 Do check it out.
Get Excalibur : Sword of Kings