Spooky Adventure
Explore the house. Defeat the evil witch.
A small spooky text adventure in the TELETEXT style. It should take between 3 and 15 minutes of play time depending on experience.
This adventure is NOT suitable for younger children.
The game features no gore, no curse words, no realistic violence, but there are SCARY elements to the game.
A version of this game's source code (with graphics, fonts, and tutorial removed) will act as a demonstration of a spooky game for the Adventuron Halloween Jam (#textadventurejam).
About Adventuron Classroom
Adventuron Classroom is an game building toolkit for building text adventure games -in the browser (editor requires desktop PC).
Ideal as a introduction to coding for 8-12 year olds, Adventuron Classroom features a full course on how to develop a full retro-style text adventure game..
It features tooling to make it easy to code, right inside the browser.
Export the game as HTML, ready to be published on Itch or other platforms.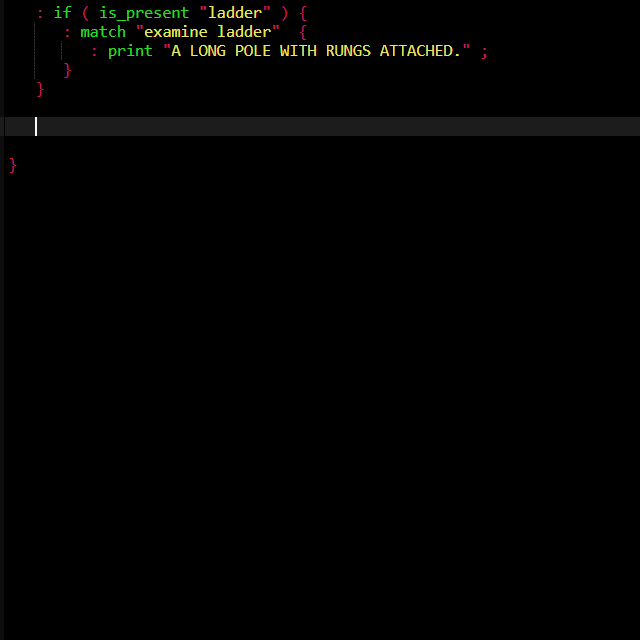 In addition to the built-in tutorial (aimed at children), an additional video tutorial (aimed at adults) is available here:
Release History

2019/09/26 - Version 1.0.0 - Initial Release.
2019/09/27 - Version 1.0.1 - Fixed bug with takeable bell (should not have been takeable), also fixed problem when closing the secret passage updating the graphic but did not remove the secret passage scenery (block was maintained).