TWO
TWO - Game Source Code (Adventuron)
---
"Two Jam With Pearls"
Last year, I intended to run a third game jam (1, 2), this time based on the concept of a two or three word text adventure (with pearls as one of the treasures). The source code of TWO was to be published to coincide with that jam.
The purpose of the jam would have been to encourage and advocate for building text adventure games that were puzzle-centric and devoid of any narrative (anti-IF).

Due to other commitments, the jam was cancelled, but rather than hold back I've decided to release the source code today.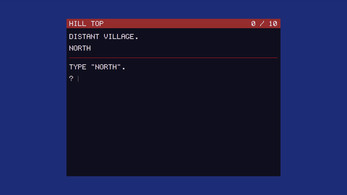 To build TWO, simply open the .txt file in your OS specific text editor, copy the text, then paste the text into the Adventuron text editor window (back up or save any source code you are currently editing first of course).

Please note that this version of the source code requires the "development" version of Adventuron, available here.
Feel free to download a local copy for study but source code should not be redistributed elsewhere.

Play TWO here.
Interview
Slightly unrelated, but Manuel Sagra, an entrant in the Halloween Jam, recently interviewed me with questions on several topics including TWO. Manuel did a fine job with his first adventure game, and really hoping that the Halloween Jam will be an annual event.
https://elblogdemanu.com/entrevista-a-chris-ainsley-creador-de-adventuron-classr...

TWO's Puzzle Chart (Spoilers Ahead)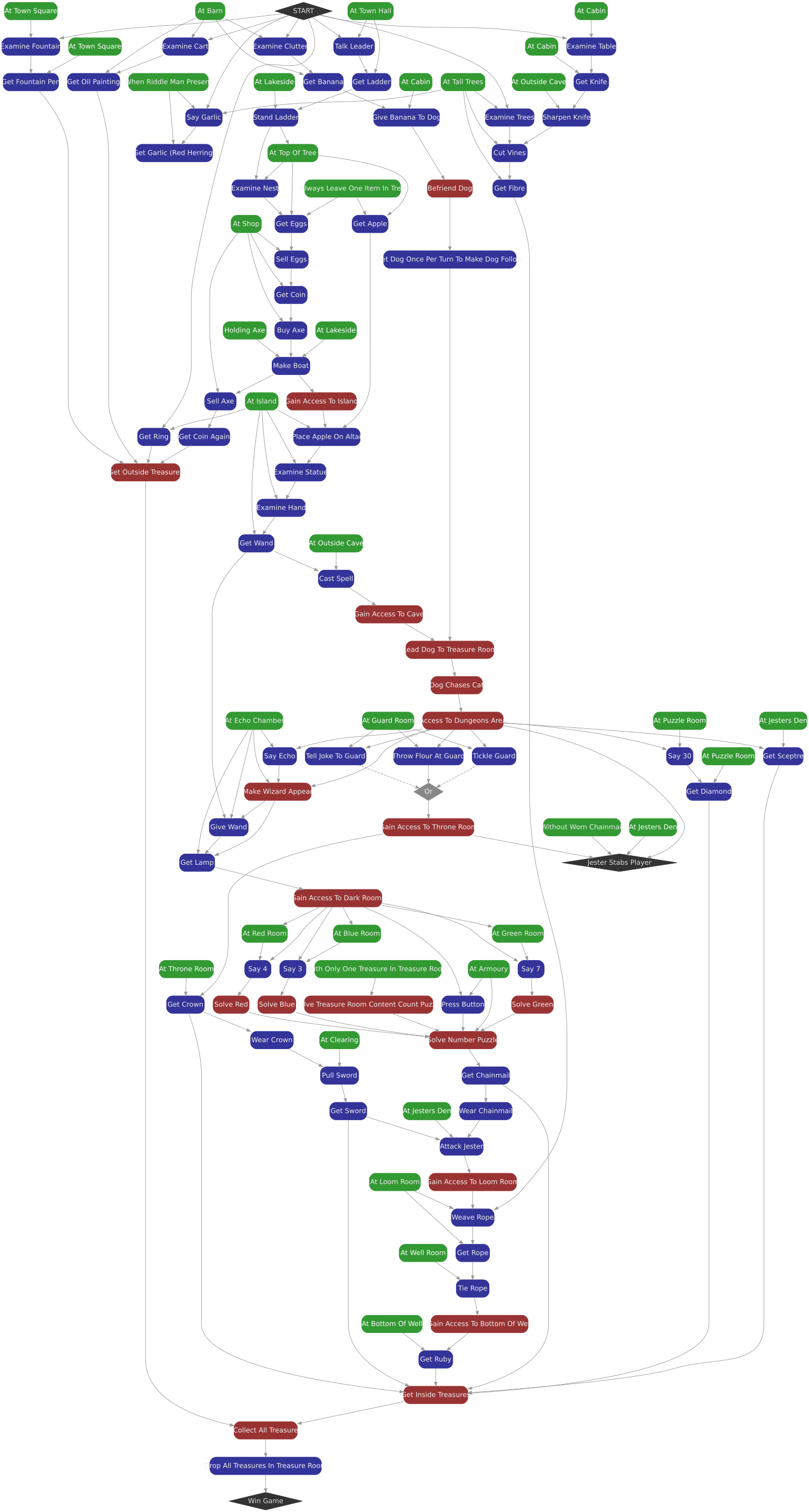 (C) Adventuron Software Limited.
Files
Source Code (Adventuron)
40 kB
Jan 24, 2020
Instructions / Play Guide (PDF)
136 kB
Jan 26, 2020