Adventuron
Adventuron is an easy-to-learn browser-based text-adventure maker.
Adventuron allows games to be packaged as a single HTML file, playable on desktop, tablet and mobile platforms.

Click here to see a non-exhaustive list of games made using Adventuron.
What Are Text Adventure Games?
Text adventure games are games in which you interact with the game using text based command inputs (typed, touched, selected, or spoken).
Text adventure games can be pure text, or text + graphics.

The screenshot below shows the type of situation and interactions you might encounter in a text adventure game.

Learn To Play Text Adventure Games
If you don't know anything at all about text adventure games, then try one (or both of the following):
Play TWO, which is an introductory "treasure hunt" style text adventure. It is recommended that first time text adventure players print out the following play guide (two pages).
Or ....
Adventuron Game Authoring

The Adventuron text adventure creation system allows anyone to build modern or retro-style text adventures - that can be played on modern devices such as desktop, tablet, and mobile phones.
Games are compiled to a standalone HTML file that can be easily shared with friends, or published online.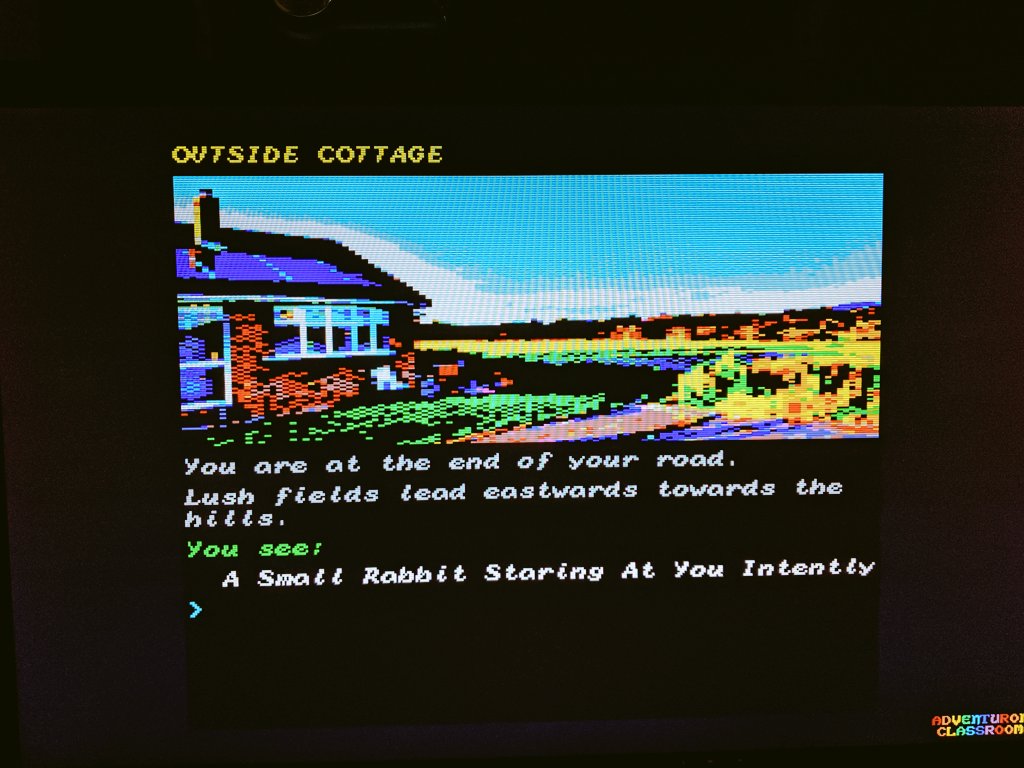 Official Adventuron Game-Jams
Gamejams are competitions that encourage entrants to compete against other entrants for producing games according to a certain set of per-jam rules.
Links
Adventuron Classroom (hardware keyboard required for code editor).

Follow on Twitter : @LearnAdventuron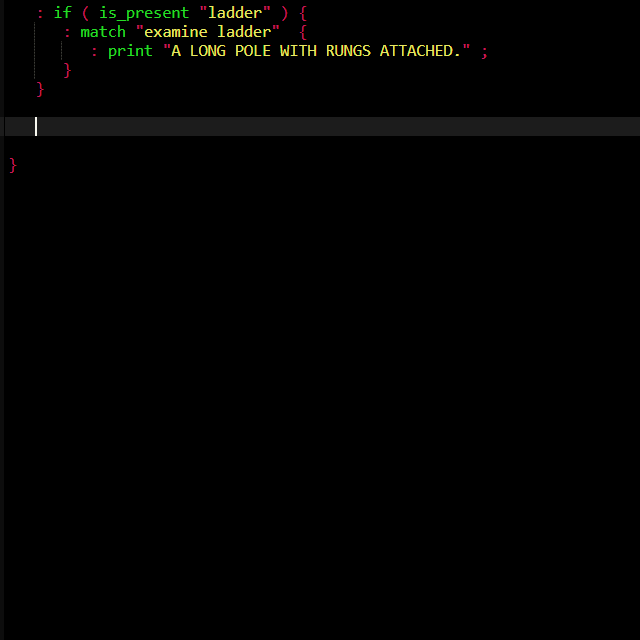 Games (self-authored or self-ported)